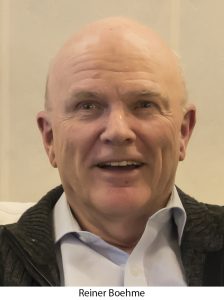 Photography has been my hobby ever since childhood. I took it seriously about 19 years ago after retirement in 2001. In the beginning I concentrated on videos, but later preferred still pictures. Landscapes all over the world fascinate me. It requires traveling, which I love. Due to my professional life for a large international hotel chain I had already traveled extensively all over the world, but rarely had opportunities for pursuing my passion. Good digital cameras and processing software gradually became available, which supported my hobby. Also, my photographic skills improved over time and continue to do so.
The purpose of this website is to finally present an extract of my most interesting and better photos out of my library of over 150,000 shots. Many are of documentary value only. The main purpose is to simply have an overview, sort of my photographic legacy, for easy access and review by everyone, instead of being stored away on my hard drives. Right now I selected about 1,100 photos. This site will never be complete or finished. More detailed explanatory texts are needed, photos may be added or deleted etc. It will be expanded as more destinations will be visited in the future and as long as I can enjoy the landscapes of this wonderful world. With the pandemic hopefully soon under control, this year in June 3 weeks of chasing storms in tornado alley, USA, and 8 days in the cypress swamps in Texas & Lousiana are booked.
This website was developed by a fabulous relative of mine in Cochin, India and allows me access to make additions and changes without the need for programmers.
My equipment: Nikon D800, D850, and recently medium format Fujifilm GFX100, lenses, teleconverters, flashlights, tripods, ND filters.
Lenses: Nikon 24-70 mm/F2.8; Nikon 24-120 mm/F4; Nikon 17-35 mm/F2.8; Nikon 14-24 mm/F2.8; Nikon 70-200 mm/F4; Tamron 150-600 mm/F5-6.3; Nikon 200-400 mm/F4; Nikon 600 mm/F4
Teleconverters 1,4 x and 2 Flashlights Nissin i40 and Nikon speedlight SB 900
Carbon Tripods Induro CT41 and Giotto professional MT 8350